Cover image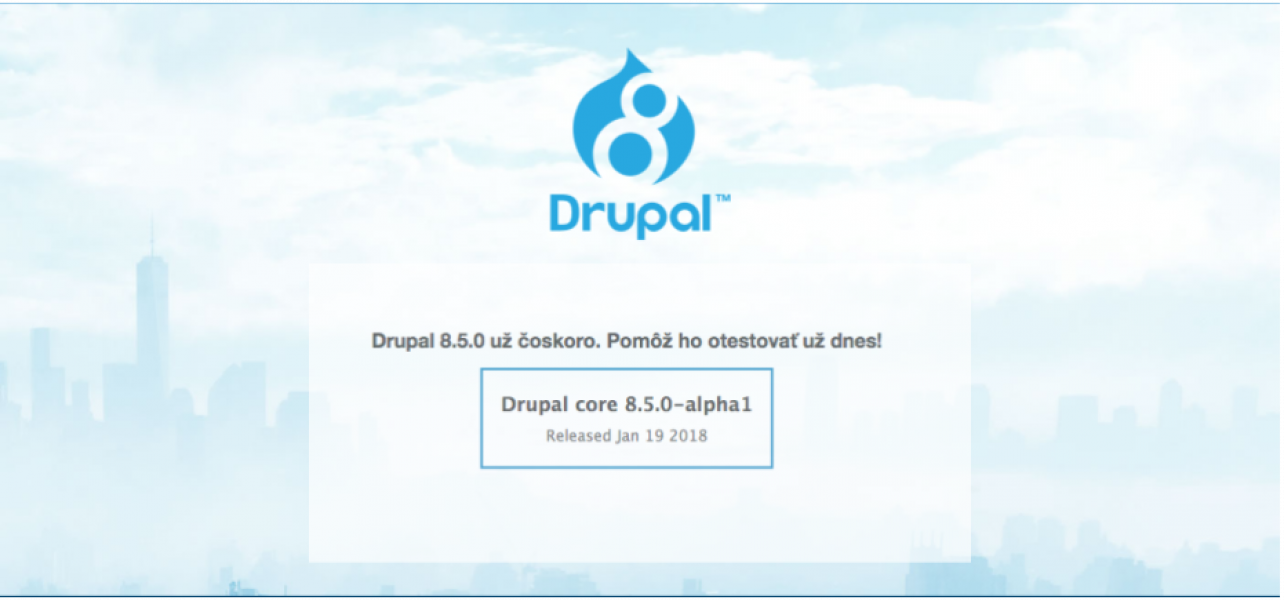 Perex
This morning, a new version of Drupal 8.5.x was released and the 8.5.0. version is expected to launch on 7th of March.
Body
What's new in this release? Let's find out:
PHP7.2 support
update of Symfony components to version 3.4. This version is LTS and is expected to be a part of Drupal 8 till the end of its support. This means we could predict Drupal 9 with Symfony 4 coming out later in November 2020.
added permission for displaying publicly available files – this change is related to the REST file access.
fix of multi-value fields in views.
Out of Box initiative, aimed at decision makers and focused at presenting everything Drupal is capable of, was committed to the development branch of Drupal 8.6.x. If everything goes according to plan, the installation profile from this initiative could be available at the beginning of September.
After two and a half years of development, the new version 4.0.0 of Bootstrap CSS framework was released yesterday. It brings some new features, e.g. the grid uses flexbox or SCSS instead of LESS. But it's up to everyone's own decision, whether it's not too late for this change, as the CSS grid is becoming more preferable.